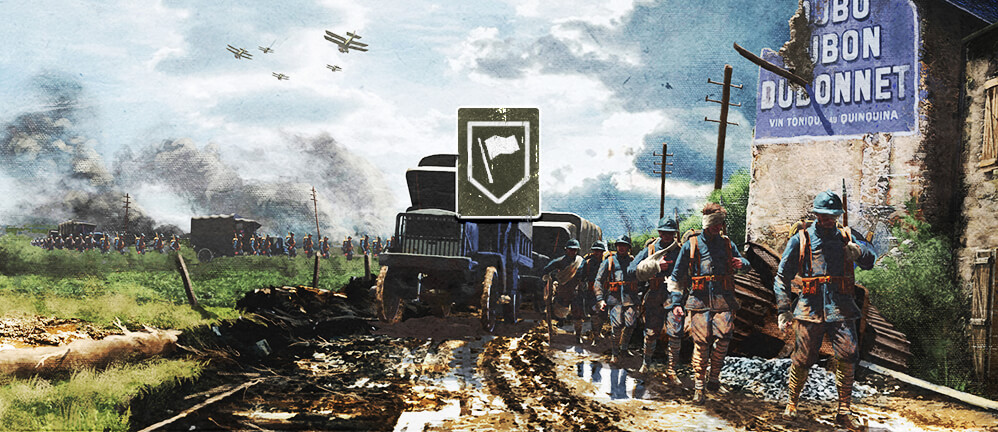 Attention, generals!
With today's release we bring a big new feature to Supremacy 1: The Great War: The withdrawal of troops.

You will notice that some units now withdraw from combat when defeated. This new feature is chance-based. It means that not an entire army will withdraw, but only some units of that army. When a unit disengages combat by withdrawal it will automatically move to the next safe province. You will not be able to give orders to these units until they have reached their destination. Units that are withdrawing do not get blocked by other units and cannot be seen by the enemy while traveling.
The new withdrawal feature:
With this feature individual units in active combat have a chance to withdraw instead of dying when defeated in combat.
Higher level units are able to suppress the chance of lower level units to retreat.
When an army was successful in combat, any unit that would have retreated will remain part of the army instead.
In case an army gets defeated in combat, any units that were labeled as retreated during the encounter will automatically move to a safe location.
Units have different chances of retreating, and a few have no chance at all.
When an army withdraws it will not accept orders from the player until it has reached its destination.
Withdrawing armies pass through all blocking units and cannot be seen by neutral or enemy players.
We hope you like the new withdrawal feature!
Your Bytro team