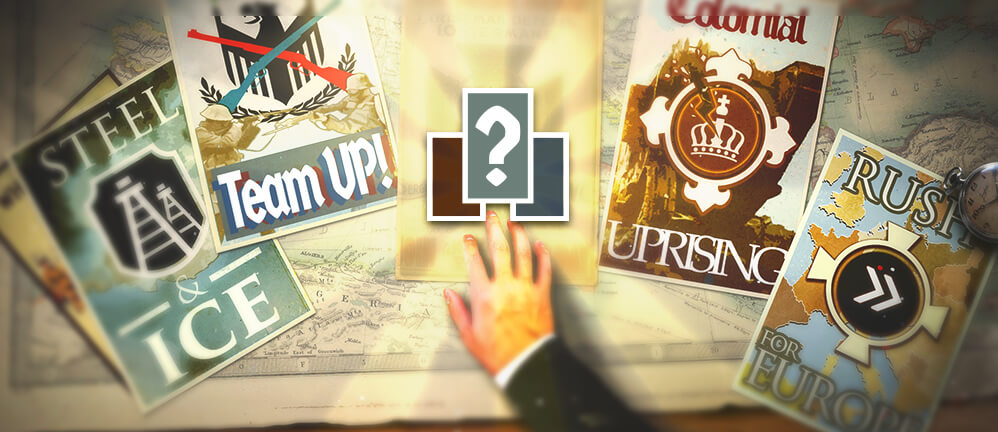 Attention, generals!
A few days ago we asked the community which event you want to play next weekend. The polls are closed and we have a winner!
Starting on Friday, March 20th at 11:00 CEST you will be able to sign up for our Team Up - Event!


some battles are not meant to be fought alone and our next event is one of them. Join the 100 player map and choose which of the two sides will benefit from your knowledge as a leader and tactician. Prepare for the biggest team fight in history.
Event Details:
50 vs. 50 team game
starts-when-full
random country selection & free selection among 2 teams
players flagged as inactive after 2 real-life days

AI & human player peace period of 1 real-life day
fixed runtime: 42 real-life days
You will be able join new game rounds until Tuesday, March 24th at 11:00 CEST.
During the sign-up period the event maps can be found at the top of the games list. Join these event map to participate. We wish you good luck and much fun!
Your Bytro team