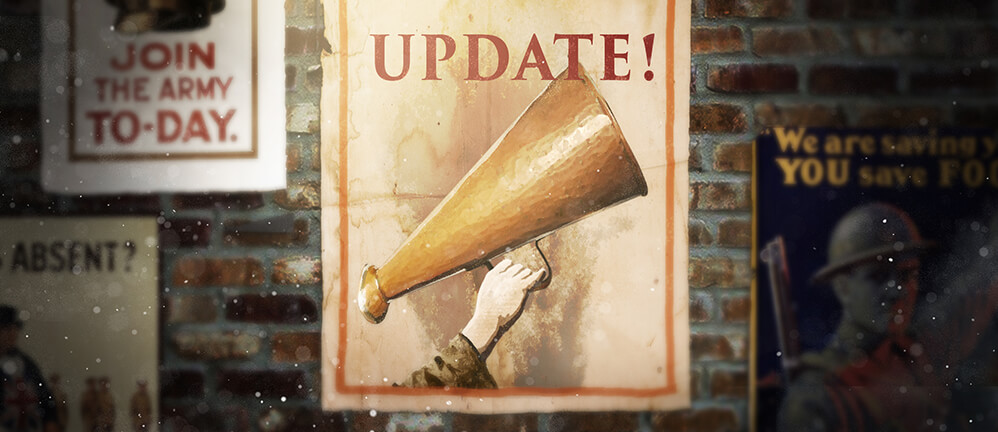 Attention, generals!

Today we released a large amount of bug fixes, improvements and a new 5th fire control mode - Offensive!

The new fire control mode "offensive" will make sure that your troops stay on high alert and attack any enemy within range. When you choose this setting for a unit, it will start bombarding enemy armies, even if the execution of other orders have to be deferred. The offensive fire mode will stop movement of your units to attack enemies, but they will not attack neutral units.

The new offensive fire mode is a great addition to every general's tool box. While the existing aggressive setting allows you to setup naval blockades and preemptively protect your coastline against "soon to be enemies", the offensive setting allows you to move your troops where they are needed, knowing that they will protect themselves in case an enemy comes in range, but will not trigger unwanted wars.

Fire control is available to members of the HighCommand only. Membership can be purchased in the Supremacy 1914 shop.

Please check the following list for a complete overview on what was released today:

New Features:
We implemented the new "offensive" fire control setting.
We added a province morale trend indicator to the province bar.

Green up and red down arrows are displayed next to "morale" in the province bar – depending on a rising or falling morale trend.
A yellow ! triangle is shown to the right of "morale" if morale falls below 33%.
A red ! triangle is shown to the right of "morale" if there is a chance of a revolt

The player name dropdown list in the in-game chat has a new option called "Reveal on map". Clicking this new option closes the in-game chat, moves the screen to the capital of the player and selects it.
We improved scrolling performance of most lists on mobile devices.

Some lists will now show a limited amount of up front loaded entries.
A "show more" button at the end of the displayed list allows you to load the next batch of list entries.

Game settings are now accessible from within game rounds.

The Cog icon in game now opens the in-game settings popup game.
A new 'hamburger menu' icon is displayed beside the cog icon. The new icon opens the side-menu of in-game settings.

We implemented a "new messages" chat divider. Messages below the divider are new unread messages in chat.
General:
We improved the highlighting of the main menu entries on mobile.
We added a transition effect when switching or closing tabs and menus.
Bug fixes:
We resolved an issue that prevented players from switching back to desktop mode and triggered an error message when they had previously switched to mobile mode on desktop.
We fixed an issue that caused some assets to be displayed in lower quality on certain mobile devices using Android.
We resolved an issue that caused embargoed commodities to be available on the stock market.
We fixed an issue that started an infinite loading screen on iOS and Android, when writing a newspaper article and tapping the "return" button.
We resolved several grammar mistakes in the contextual tutorial.
We hope you like all those new features and bug fixes. We wish you best of luck on the battlefield – make good use of the new "Offensive" fire control setting!

Your Bytro Team