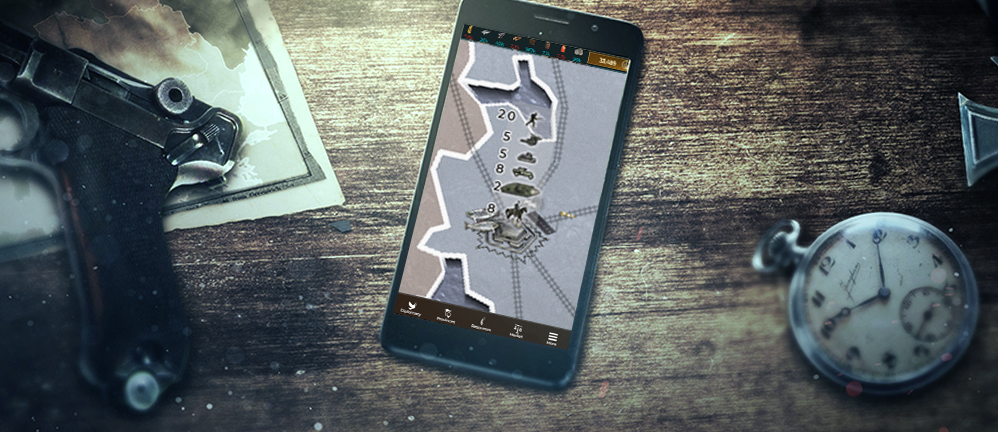 Dear generals,
while the year is drawing to a close we have been working hard to bring further improvements to the game which will add that extra bit of joy to your holidays. With today's release we fix a number of critical bugs (like unit positioning) for Supremacy 1914 Mobile and add missing features like the display of awards in the service record. If you didn't try playing Supremacy 1914 in your mobile browser yet - now is the time!
In addition, we bring good tidings for desktop players as well! We added a new view option in the in-game settings which lets you swap the new army stack with the detailed representation of army composition you love and know from legacy mode. While we keep improving the regular army view we hope that this legacy army view will please all those who had trouble adjusting to the new look. To give you even more flexibility when it comes to your preferred map look we also added the "legacy mode" buttons in the games list for easy access. In addition, you can now change your in-game leader name again - both in the new version and in legacy mode.
You can find the list of all changes below. We hope you like it and look forward to your feedback on the forum.
Your Supremacy 1914 team
---
Complete list of changes:
Mobile:
- implemented achievements on mobile
- fixed a bug that led to armies being positioned far off from their actual position
- fixed a bug that prevented resource icons from being visible on mobile
- fixed a bug that led to the province list being empty on mobile in some cases
- improved the display of community news on mobile
- added the one-time option to change user names
- fixed a bug that led to double resource icons not being properly displayed on mobile
- fixed a display issue with messages input box on mobile
- fixed productions table ordering on mobile
- fixed a bug that prevented the coalition list from being scrolled
- fixed the behavior of the resource management tab in the in-game menu on mobile
- fixed a bug that led to wrong images being displayed in the advisor on mobile
- added high res versions for some images
- fixed tooltip formatting issues in shop
Other changes:
- added a 'tactical army view' option to game settings
- fixed a bug that prevented changing the in-game leader name
- play/join in legacy mode button is now visible in all game components
- fixed a bug that led to the game details showing wrong anti-cheat level
- fixed a display issue with the colorization of the score progress bars in the user profile