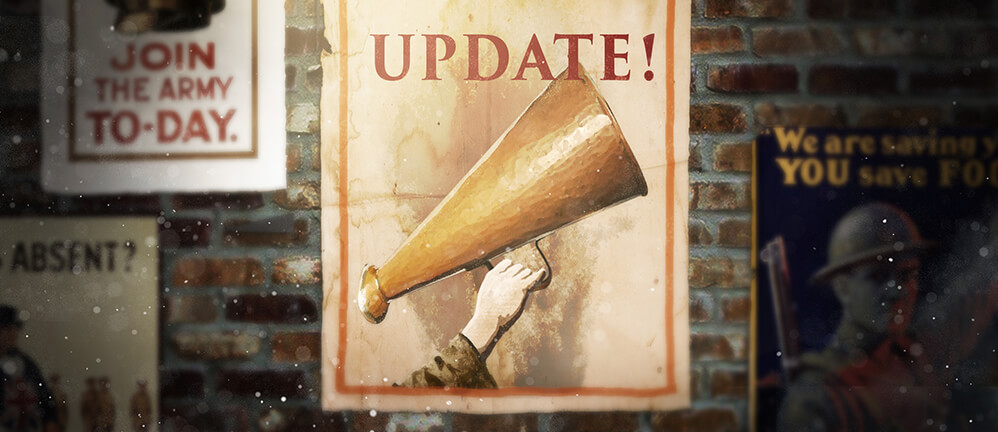 Attention Generals!
Today's release brings some improvements and bug fixes for Supremacy 1914. From now on players on desktop will be able to check their newly implemented Front Reports. Front Reports inform you about everything that took place while you were away. If you want to know whether a building is finished, a unit was deployed or conquering a province was victorious, the Front Reports can provide you with an immediate answer.
Although Front Reports are pretty amazing already, we don't stop there! We have also fixed some missing images and the building queue on iOS and Android.
For details see the complete list of changes below:
General:
We added Front Reports to Supremacy 1914 on PC
The first auto-recruited Infantry will spawn 24 hours after a round started, not after 10 minutes already.
Bug fixes:
We fixed an issue which caused the image in the newspaper articles about revolting provinces to be missing.
We fixed an issue that caused attack, defense and terrain symbols being black instead of white on iOS and Android.
We fixed an issue that caused the "Start diplomatic relations with other players" advisor task in the tutorial not having an image.
We fixed an issue for iOS and Android that caused an error message to appear on the screen when adding something to a full building queue.
We fixed an issue that prevented payments via sms for some countries.
We hope you like the changes and wish you best of luck on the battlefield.
Your Bytro Team