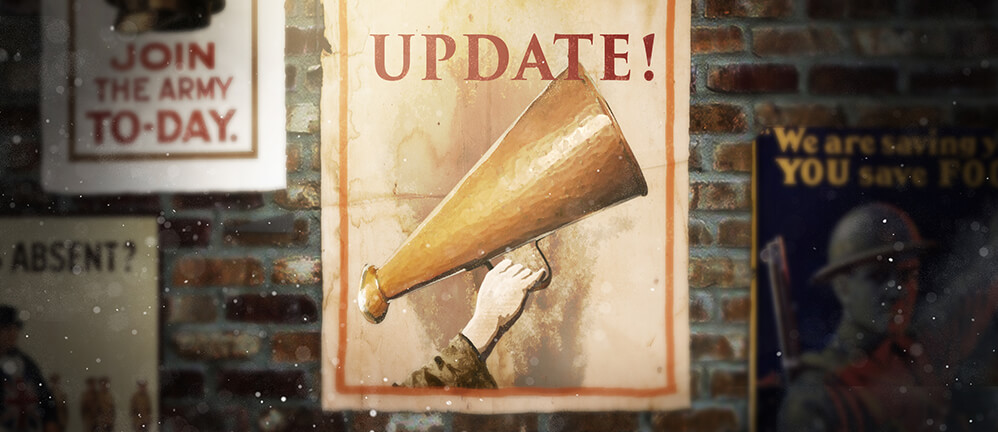 Attention, Generals!
Today's release brings some new features and bug fixes to Supremacy 1914. Coalitions can now win game rounds when time runs out before someone was able to win the map in time, we improved user experience by leading players directly to the diplomacy screen of a country, when clicking on a national flag in the province bar or army panel, and we fixed an issue that prevented players using the app on Android from scrolling down in some menus.
General:
When a game is finished due to a timeout, the player or coalition closest to reaching victory on the map will win. Previous to this update only single players could win a round after a timeout.
We rearranged the settings menu to make it easier to navigate. Players now find two tabs when opening the settings. One tab for game settings and one tab for account settings.
Clicking on the player status icon (human player, inactive, AI) in the province bar now opens the in-game profile of that player.
Clicking on the nation flag in the province bar or army panel now opens the diplomacy screen and selects that nation.
Bug fixes:
We resolved an issue that caused units and buildings to temporarily disappear in the production menu when it was researched or built.
We fixed an issue that caused an infinite loading symbol to appear when scrolling down the "New Games" list on Android devices.
We resolved an issue which prevented players from scrolling down in the "All Offers" section of the stock market when using an Android device.
We hope you like these fixes and wish you best of luck on the battlefield.
Your Bytro Team