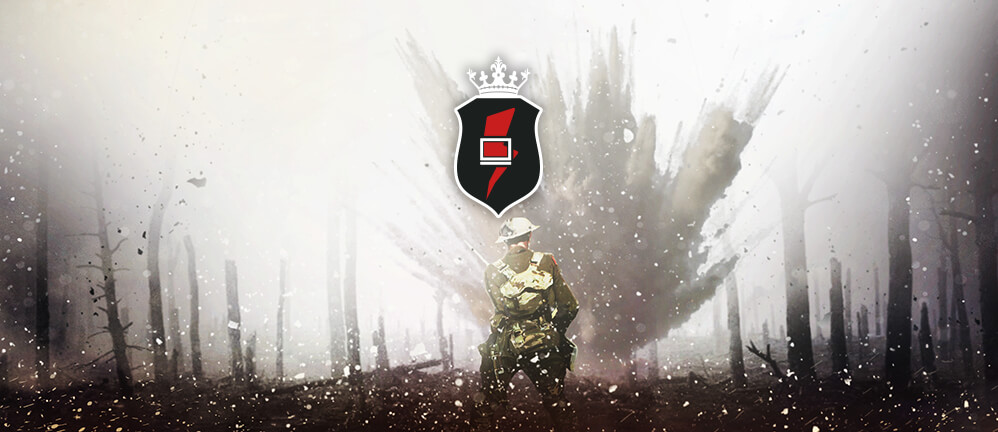 Attention, generals!
Today we bring a bunch of new features and a lot of bug fixes to Supremacy 1914. From now on the Elite AI will be available to all players for free, as this advanced version of the AI will replace the current AI in the game. This will add quite some action to new game rounds that are created after this release.
Now that you will fight against the elite AI, you might want to know about your standing with the AI more often to avoid unexpected attacks. We have got you covered, as you now find the global popularity indicator in your nation profile giving you exactly that information!

But we didn't stop there! When your army is in combat, all you have to do is hover over the attack timer to get the latest combat information. Another helpful feature allows you to differentiate the attack range of ranged units when several of them are selected together. Just go to the army bar of the selected units and hover over them to highlight their attack range on the map.
Finally, in order to add another layer of realism to Supremacy 1914 and make the game experience more balanced and fair to all players we took a look at trading in the game. The result are several changes like the removal of unit trading or limitations to resource trading with players outside of one's own team or coalition (see the list below for details).
There are more new things to discover and a good amount of bug fixes that we released today. Read through the complete list below:
General:
We added a global popularity indicator to the player profile showing the current standing of the player with the AI.
We added a map border for a better look and feel.
Combat information is now also displayed when hovering over the attack timer.
The attack range of a ranged unit which is part of several selected units now gets highlighted on the map when hovering over the ranged unit in the army bar of a multi selection of units.
We added tooltips to the relation icons displayed in trade dialogs to make it easier to see which icon stands for which diplomatic trade.
When merging units with different fire mode settings, the merged stack will adopt the fire mode of the more powerful units.
Minimum price per unit on the stock market is set to 3.0 money
Maximum price per unit on the stock market is set to 30.0 money
Units cannot be traded anymore
Trading resources via diplomatic trading is limited to coalition and team members
After leaving a coalition players have to wait 3 days before they can join or create a new coalition
After being kicked from a coalition players have to wait 1 day before they can join or create a new coalition
Bug fixes:
We resolved an issue which caused unit specific kill achievements like "panzer ace" not being updating correctly
We fixed an issue that caused a different unit being highlighted than the one hovered in the army bar.
We resolved an issue on mobile devices that prevented the arrival time of enemy and allied units to be displayed when selecting a moving unit on the map.
We resolved an issue that prevented land ranged units set to aggressive fire mode to open fire on other units within their attack range.
We resolved an issue where additional queue slots were displayed incorrectly on mobile and PC.
We hope you like these changes and bug fixes and wish you all the best on the battlefield.
Your Bytro team